You know that your emergency lighting needs to comply with certain codes, but do you realize it may also be time for your non-emergency lighting to get checked?
Electrical safety should never be undervalued, especially for businesses and commercial properties that can have dozens to hundreds of lights in a property. Lighting inspections go beyond basic electrical safety, ensuring that you have full satisfactory illumination for indoor, outdoor, and emergency lights throughout the building and grounds.
In addition to ensuring that each light fixture is safely and correctly installed, it's also important to perform regular light inspections. While many businesses overlook the importance of lighting inspections because lights are considered an integral and ignorable part of the building, responsible maintenance means knowing when a new lighting inspection is an important part of your process.
Today, we're here to highlight five instances where it's important to include inspection of your everyday lighting in your maintenance plans.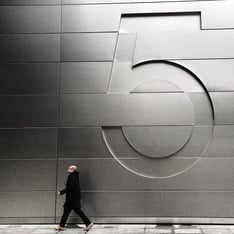 1) Buying or Renting New Commercial Property
When you're about to invest in a new commercial property, just taking a look at the lights is not enough to know if they are a valuable part of the investment. Lights that are working may still be old and have potentially dangerous fixtures behind the light covers, and you may not find out until the first time a bulb needs to be replaced.
So when you're considering a new commercial property but before you invest, be sure to call for a comprehensive lighting inspection. If you find that the lights are badly outdated or in poor shape, consider the cost of lighting renovations with the cost of the investment.
2) Widespread Light Flickering or Outages
Whether you've recently acquired a building or have been in the same location for years, some warning signs indicate that it is urgently time for a lighting inspection. One flickering light could be a loose bulb. But when several lights are flickering, and especially if several lights throughout the building are flickering or experiencing simultaneous outages, this is a more serious problem.
Widespread lighting problems can mean that you are experiencing electrical problems which are risky and will appear in a variety of other ways as well. Or it can mean that your light fixtures are reaching a critical old age at about the same rate because they were installed at the same time. Either way, you'll need an inspection followed by a plan to ensure both safety and consistent lighting in the future.
3) Before Your Regional Storm Season
If your business is located in an area that experiences severe seasonal weather, it's important to get all your maintenance concerns taken care of annually before the storms start. From the roof to the foundation and everything in between, severe weather and seasonal storms always serve as a good reason to schedule a battery of inspections. Especially for delicate systems like your lighting, which you will need most of all if employees find themselves taking shelter from a serious storm inside your facilities.
4) Before Selling or Renting Commercial Property
Naturally, before you open your doors to another company, it's important to make sure all the fixtures and amenities are in order. If you are selling a commercial property, the best way to get top dollar for your sale is to sell the property in mint condition. Part of this is ensuring that the light fixtures are both modern and fully functional before inviting a buyer's inspector to take a look. In fact, many businesses upgrade the lighting before a sale because "All New Light Fixtures" has a monetary value in the negotiations that can generate some serious ROI.
If you are opening a building or part of your building to be rented by other companies, you will want to pull in the best possible rent and build a positive reputation as a business landlord. By getting a full lighting inspection and upgrading or repairing anything as needed, you can increase the quality of your rented space and negotiate for a better monthly price.
5) Every One to Five Years
Finally, be sure to keep tabs on the condition of your lights when you are occupying the same property for an extended number of years. This is particularly important for companies who may occupy the same building or complex for decades in sequence. In this case, your best bet is to call for a lighting inspection every few years. This way, lighting problems will not have a chance to sneak up on you and there is a significantly decreased risk of corrosion, frayed wires, or electrical problems forming into dangerous hazards.
---
Lighting inspections are an important part of being a responsible commercial property owner, renter, or landlord. Be certain that the light fixtures above the heads of your staff and/or tenants are safe and properly illuminating. For more information on commercial lighting inspections or to schedule a lighting inspection for your company or building, contact us today!