In the 1970's manufactures of emergency lighting began to use a new gel type battery in many of the units they produced. Prior to that time, they generally use lead antimony and nickel cadmium cells utilizing a wet electrolyte of sulfuric acid or potassium hydroxide respectively. Both came in a number of amp/hr sizes and cells could be added in series to create various voltages, but mostly six and twelve volt blocks were utilized. These emergency lighting batteries required varying degrees of maintenance throughout the year.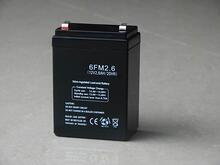 When manufacturers started using the gel type emergency lighting battery, most marketed it as "maintenance-free" because electrolyte levels did not need to be monitored. However, after a couple of years these gel batteries began to fail prematurely due to the fact that the gel (electrolyte) dried-out. A test on the battery with a volt meter might register six or twelve volts with no actual load. However, when a load was attached, the voltage would drop quite rapidly because of low or no amp/hr capacity.
Many manufacturers utilized the same type charger board in various units they produced. When on the assembly line the charger boards float and high charge rates were set at specific settings based on the type of battery supplied, gel, pure lead, nickel cadmium, etc.
We have found that the life of a gel type battery can be nearly doubled by increasing these charger rates. If you have frequent power failures the process of "turning-up" the charger does not need to be done. Each return of A/C power, after a failure, will activate the charger and prevent the gel from drying out.
Any adjustments on the printed circuit charge board should be completed by a knowledgeable, licensed electrician or a factory-trained service technician.