Power outages have a way of clarifying gaps in a plan. In modern business, we plan for every possible contingency. We plan for competition, technological advances, and changes in the economy. We can plan for the changing seasons, but we can't plan for record-breaking storms. Connecticut, home to our headquarters, recently suffered from a significantly widespread power outage. Hundreds of thousands of homes and businesses were blacked-out for days, some for over a week.
Here at Lighting Services, we were able to help by using our team's expertise to install the best solution: Generators. Businesses went back online by installing auxiliary generators instead of
waiting for the power lines to come back on. Today, we wanted to reflect on the importance of backup generators and emergency generator hook-ups in the face of widespread blackouts. No matter where you live, it helps to have a backup plan when local infrastructure is temporarily cut off.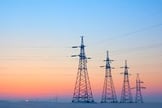 Business Continuity and Power Outages
Especially in a storm-prone region, business continuity is a serious issue. Every business should have a plan for staying online in the face of possible disasters. You may not know exactly when the next storm or local disconnection may come along, but there's a good chance that any backup plan will be put to use in the next few years.
Generators keep a business going by keeping the lights on and the computers running.
The 3 Reasons to Call for a Commercial Generator
Businesses install a generator for one of three reasons. The most common is emergency power during a widespread outage. The second is planning for business continuity by installing a permanent backup generator. The third is on-site generator services to provide power for a special occasion.
Emergency Generators
Emergency generators are installed for a temporary span of time - however long the power is out.
You can't predict when the city lines will be down, and business must go on. When this happens, companies can call for an emergency generator installation. This can restore power to your facility, store, or offices even when the rest of the block is down.
Provide your customers and employees alike a powered place to go, even if the storm took out your power like everyone else.
Backup Generators
Backup generators are designed to wait until they are needed. These generators may be installed outside or in an out-of-the-way utility space in your building, then come online should the main power ever go out. Backup generators essentially prevent you from needing an emergency generator in the same circumstances. A backup generator is an excellent way to ensure business continuity in conditions that will knock out your local competition.
Scheduled Generator Services
The last commercial generator type is scheduled services. Let's say your business is planning an outdoor event or delivering an in-the-field service. A scheduled generator service can provide the power to your away-from-outlet plans.
Electrician Installation of the Generator
Hooking a generator up to your building is both safe and beneficial. . . IF a licensed electrician
handles the installation. Generators are large appliances with the potential to be dangerous - to both inexperienced operators and the building itself. Installing a generator is not a DIY project. In addition, electricians are familiar with the codes that govern the installation of generators, such as the codes
set forth by the National Electric Code (NEC) and the National Fire Protection Association (NFPA), so they can follow the codes to ensure maximum safety for everyone.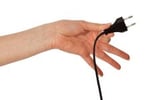 Lighting Services and Business Generator Installations
Whether you need a generator right now or you are considering one for the future, it's important
to know where your electricity will come from when the next major storm rolls through. For more information on generator installations or lighting services, contact us today!