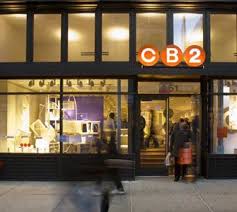 Lighting plays a major part in making products look more appealing, and this should become something to think more about in your retail store. Even though you're perhaps using older lighting systems in your retail store, have you had an inspection done lately?
If you don't think about your lighting very often, it's time to get an inspection on the interior and exterior of your store. When you hire the right lighting experts you'll be able to get better guidance on various lighting matters. Part of this includes better access to repairs and efficient lighting solutions.
What Kind of Lighting Are You Using in Your Retail Store?
Many retails stores continue to use lighting like fluorescent or incandescent systems. If you've used these for years, how many times did you have to keep changing the bulbs?
Despite still having their place in certain store departments, they do burn out faster after heavy usage.
As a result of this, your retail store may have frequent burned out lights in various departments, bringing not only a maintenance challenge but also an aesthetic problem. Your maintenance crew perhaps isn't always available to change these lights often leaving darkened areas of your store.
With a professional lighting company, you can get an inspection to see what kind of lighting you're still using and exactly how much energy you're saving or losing.
Switching to LED's
Evidence continues to prove how more energy efficient LED lights are. In the retail sector, it could save you up to 75% on your energy bill, not including lasting 25% longer than any other type of lighting.
If you've hesitated to switch to LED's because of the downtime, a quality lighting dealer can do the retrofit on your schedule.
What's important to look out for is a provider with a thorough maintenance program. They'll inspect your retail store first to show you the benefits of LED's and what kind of lighting best suits your business structure. After the installation, they'll check in to make sure those lights keep working optimally. In the chance one goes out, a maintenance technician is easily dispatched to take care of the problem.
Why LED's Work Well in Retail Stores
One good reason for using LED lighting is that it's more directional, making it a good choice when displaying your retail products. Plus, they're good to use for the same reason over areas where accidents could potentially occur. Using them over steps or other precarious places in your interior are good examples of preventing the potential for tripping and falling.
LED lights also come in various colors, allowing you to create mood lighting. Scientific analysis shows LED's do a lot to alleviate depression and elevate mood. This is exactly how you want people to feel when shopping in your retail store. When they feel good, they'll be more apt to spend more money.
Using LED's Around the Exterior of Your Store
When you have a lighting vendor visit to inspect your current lighting, they'll check outdoors as well to see what you're using. The lighting around your store sign may also be older and adding to your energy bill.
It's no different with old lights in your parking lot. Your parking area might include a parking garage, a potentially dangerous place after dark.
Using LED lighting there brings safety and more security to your customers. More so, it's gives extra safety to your employees who have to leave the store late at night when it's pitch dark.
Contact us at Lighting Services, Inc. where we provide comprehensive lighting services for commercial, institutional, and industrial facilities.