The facts about LED lighting are convincing organizations around the country to choose this lighting solution. How much do you know about LED lighting? Take this quiz to find out.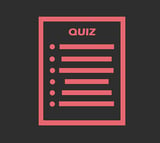 1. How much energy do LED lights expend as heat?
a. 80 percent
b. 5 percent
c. 90 percent
d. 50 percent
Unlike other types of lighting, LED lighting is energy-efficient. LEDs use about 95 percent of their energy on producing light and release the remaining 5 percent as heat.
A Department of Energy comparison of LEDs to incandescent and fluorescent lighting illustrates how much organizations can improve energy efficiency with LEDs. Inefficient incandescent lighting wastes about 90 percent of its energy as heat. Fluorescent lighting does not perform much better. Fluorescent lights emit 80 percent of their energy as heat.
2. How long does LED lighting typically last?
a. 50,000 hours or more
b. 1,000 hours
c. 8,000 to 10,000 hours
d. 30,000 hours
LED lighting lasts far longer than other lighting choices. LEDs are expected to offer up to 50,000 hours of light and often keep running for many more hours.
According to a different Department of Energy report, compact fluorescent lighting lasts 8,000 to 10,000 hours and linear fluorescents perform up to 30,000 hours. For further comparison, traditional incandescent bulbs provide about 1,000 hours of light before burning out.
Since LED lighting lasts longer than other options, upgrading to LED lighting reduces maintenance costs. Your maintenance team will spend much less time on relamping. Also, your organization will purchase far fewer replacement bulbs.
3. If most of the country switched to LED lighting, how much money would the United States save?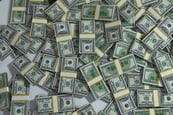 a. $10 billion
b. $30 billion
c. $3 billion
d. $50 billion
The Department of Energy report cited earlier also noted if most of the country switched to LED lighting, the nation would realize a cost savings of $30 billion. Making the switch to LEDs is the only way your budget can benefit from a share of those savings.
If your organization looked at switching to LEDs in previous years but you did not move forward due to the initial costs, there's good news. The price of LEDs has dropped significantly over the last few years. Now an initial investment in LED lighting is affordable and pays for itself in the form of reduced energy expenses.
3. Researchers investigated the environmental impact of different types of lighting. Which kind of lighting did they discover was most friendly to the environment?
a. Incandescent
b. LED
c. Compact fluorescent
d. High-intensity discharge (HID)
Using LEDs provides greater benefit to the environment than using incandescent and compact fluorescent lighting according to a research study. The study looked at the environmental impact of manufacturing, transport, use, and disposal of the three lighting types. Researchers found LEDs performed better than their counterparts in all categories.
4. Which type of lighting never contains toxic mercury?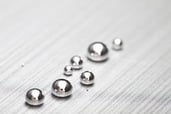 a. Compact fluorescent
b. HID
c. LED
d. Linear fluorescent
LED lighting does not contain mercury. Mercury is a harmful neurotoxin found in certain HID lamps and all fluorescent lights. When a bulb containing mercury breaks, anyone nearby may be exposed to it. Also, discarding lamps with mercury can introduce the neurotoxin into the environment. LEDs do not present either hazard.
5. What kind of lighting does your facility use now? Select all that apply.
a. Linear fluorescent (T8)
b. HID
c. LED
d. Linear fluorescent (T12)
e. Compact fluorescent
f. Incandescent
If your facility isn't using LED lighting, your organization isn't receiving the energy savings and cost savings that come with LED lighting. At Lighting Services, Inc., we can help your organization obtain the benefits of upgrading to LED lighting. Contact us for a free lighting efficiency assessment.
Answers to Quiz: 1. b, 2. a, 3. b, 4. c