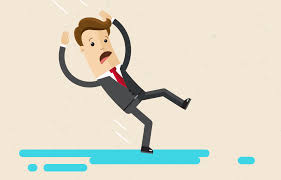 Facility safety is a crucial part of any maintenance plan. No doubt your regular facility maintenance team is capably keeping the walkways clear, the handrails secured, and the HVAC system running smoothly. But in the yearly hustle and routine, it can be all too easy to lose sight of seasonal safety concerns. As the weather begins to turn cold, outdoor safety becomes a particularly serious matter for any commercial facility. Particularly those that serve a large number of customers or clients each day.
Winter Slip and Fall Risks
Winter time and the pavement ice it brings are the number one cause of both employee and customer slip-and-fall accidents. Whether someone is stepping out of their car, walking across the parking lot, or taking the few short steps up to your front door, a single misstep could lead to a serious injury. Businesses should be doing everything they can to reduce the chances that someone could get hurt on their sidewalks, grounds, and parking lot pavements.